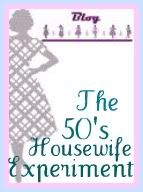 I haven't gone far, just went missing :). Its nice to get back into the swing of things and i was thinking about bring back this little challenge once again. I already live the life of a housewife and my what i think of a house wife still stands. I thought it would be fun to do this for the holiday season. I also thought it would be fun to ave guest bloggers post what they have done. It's all in fun and I enjoy the little extra challenge behind it all.
The holiday season in my house runs from Oct 1st to Jan 7th. This go around i will not set up specific post but instead will write about all the things i am doing. During this season i usually bake non stop, make homemade goodies for gifts, try new recipes, host parties and of course still run my home day to day and homeschool my children during school breaks.
I look forward to putting a little something extra in each task i do.
Look for the first of what i am sure will be many post starting soon :)